Building bridges over culture gaps.
We're a one-stop, Shanghai-based agency that helps brands cut through the noise and stand out.
Brand Identity & VI Design
Helping brands discover who they are, how they sound, and what they look like.
Creative Campaigns & Social Media
Crafting fun, interactive content that makes people stick to your channels.
PR & Media Relations
Telling your stories from the most compelling angles.
Analysis & Strategy
Looking around, digging deeper, looking ahead, and searching further. Repeat.
Friends we've met along the way.

Fade Room 83 Barber Shop Reservation System
Mini Programs = A smoother user experience, more conversions, and better data for businesses.
We built one for Shanghai barbershop Fade Room 83 when we launched their WeChat business account.
Dunkin' Donuts Savory Menu Launch
InkSight helped change Dunkin's image, with creative campaigns that launched their new bagel and coffee product lines.
SHAKE Bartender Photo Shoot: Colin Tait
Spread the Bagel Rainbow Donut Balls
Love comes in all colors, shapes, and sizes. Our photoshoot captured that message for Spread The Bagel's collaboration with ShanghaiPRIDE.   
Maison a 3 'Flavors 2021' Menu Design
Over three chapters, Flavors 2021 follows the mysterious Dr. Rainfox through three levels of flavor in the metropolis, where she meets characters like Dr. Peanut Butter and visits the Ghost Market.
Concrete & Grass Music Festival
We helped our favorite music festival in China expand their audience with strategy, VI redesign, KV design, and Instagram management.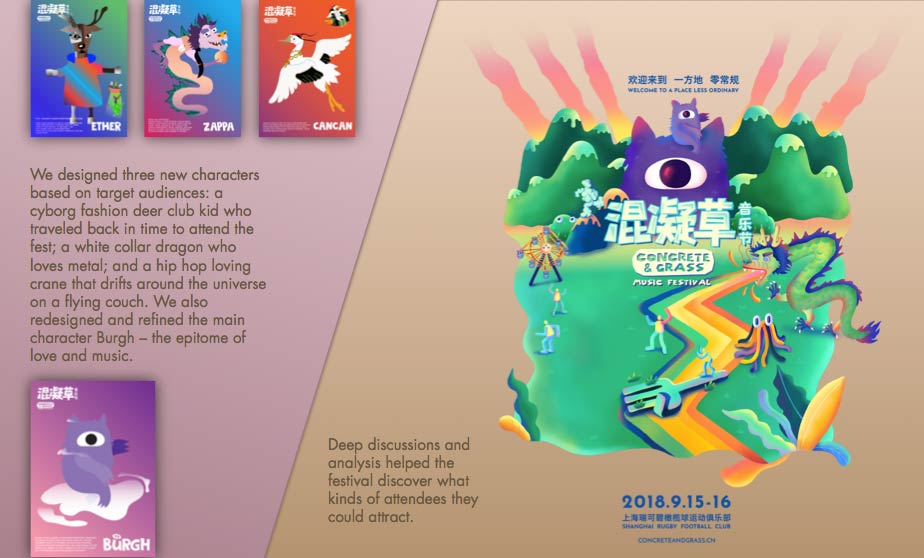 Concrete & Grass Shanghai 2018
Growing this festival meant reaching younger audiences beyond the core fans. So after months of research and developing strategies, we redesigned the VI system and designed the KV in a style that translated the festival's magic to wider groups.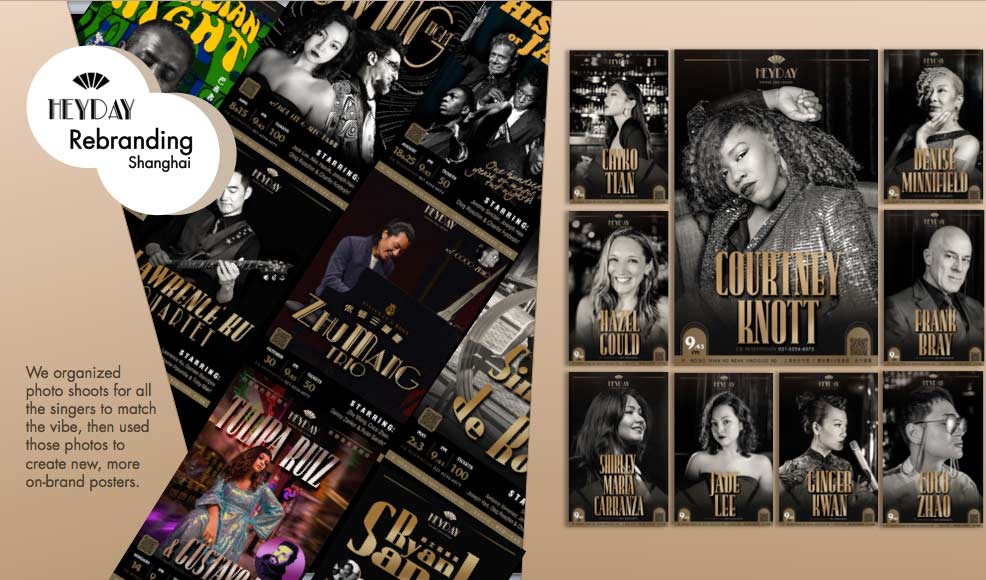 Heyday Shanghai Rebranding
A jazz bar on the corner of a tree-lined street solidifies its position in a city filled with jazz history, with help from InkSight's designs and WeChat content.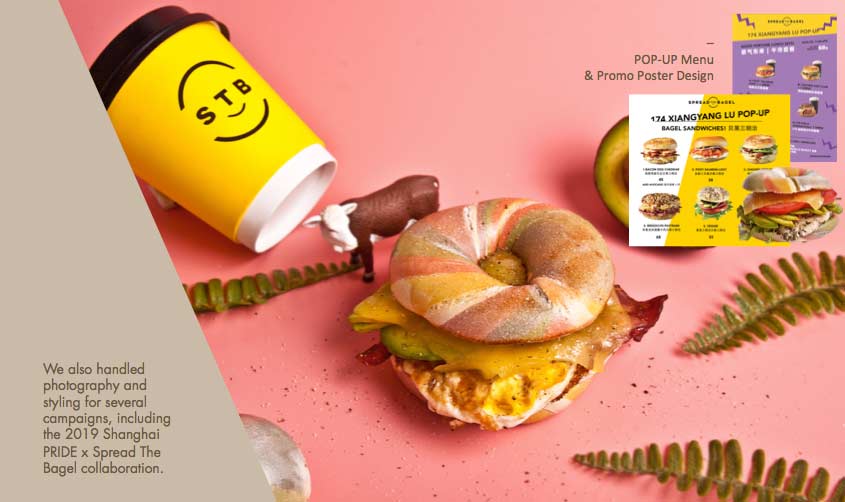 Spread The Bagel WeChat + Photography
Readers traveled through time and around the world with Bagel Man, a cartoon character that embodies the spirit of Spread The Bagel: open-minded, humble, and fun.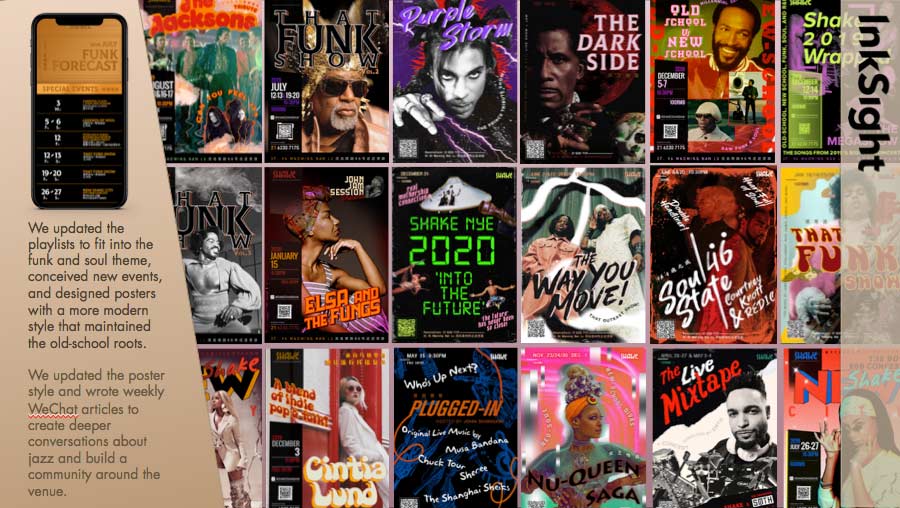 SHAKE "Shanghai's House of Funk & Soul" Rebranding
We dug deeper into the music side of this supper club and helped them rediscover and strengthen their funk and soul identity. Through design, educational WeChat content, strategy, and PR, we helped transform SHAKE into "Shanghai's House of Funk and Soul", expand their audience, and set trends for live music in Shanghai.
We approach projects in four steps.
1. Ask Questions, Listen, & Research
Digging deeper to find your unexplored potential.
2. Set Goals & Give Recommendations
 Giving open, honest feedback & pragmatic plans.
3. Deliver Custom Solutions
Creating designs & content that make your customers share, comment, and feel.
4. Reflect. Learn. Improve.
Always striving for the next, better version.